If you know how comfortable the Airmatic system can be, it's only natural to wonder about air suspension price. Even if you don't, you'll have a hard time returning to other types of suspension after experiencing the Airmatic. It's a system that adjusts your car to the rocky or smooth roads, making sure that your ride is as enjoyable as possible.
Today we will discuss air matic suspension cost to make sure you know how much you'll need to spend on it. We'll also talk about a lowering module, which will make this system even more flexible. Keep on reading to learn more about the air suspension system and its price!
What is the air suspension system?
It's a type of suspension that uses air pumps to regulate the height of the chassis. It's an innovative system that employs pressurized air that inflates or deflates air bellows. Whether you want to lift yourself from the ground or lower the vehicle, air suspension can easily take care of the task.
Depending on the type, air pumps can be powered with an engine, electric current, or compressor.
Air ride suspension prices can vary from one model to another, but they all have one thing in common – they are more flexible compared to other types of suspension.
Hydraulic suspension systems use liquid to regulate the height, while the hydrogas employs a damper unit and an internal spring. However, these systems are far from perfect.
The hydraulic suspension, for instance, can suffer from liquid leakage. This can be a serious problem if you don't take care of it soon enough.
Airmatic, on the contrary, offers noiseless operation and increased flexibility. Even though it can be more expensive, the level of comfort it offers is priceless. The fact that you can regulate the height of the chassis yourself is already a huge advantage.
Naturally, the air suspension system has its advantages and drawbacks, but it's undeniable that it surpasses other types of suspension systems.
We encounter air suspension system in various models of Mercedes: be it Maybach S-Class or CLS coupe. You can buy them new or used – regardless, you'll still get the chance to enjoy all the perks of the Airmatic.
But it's important to know how expensive this experience can be. Let's see which factors determine the pneumatic suspension cost and what's the average price.
What determines the air suspension price?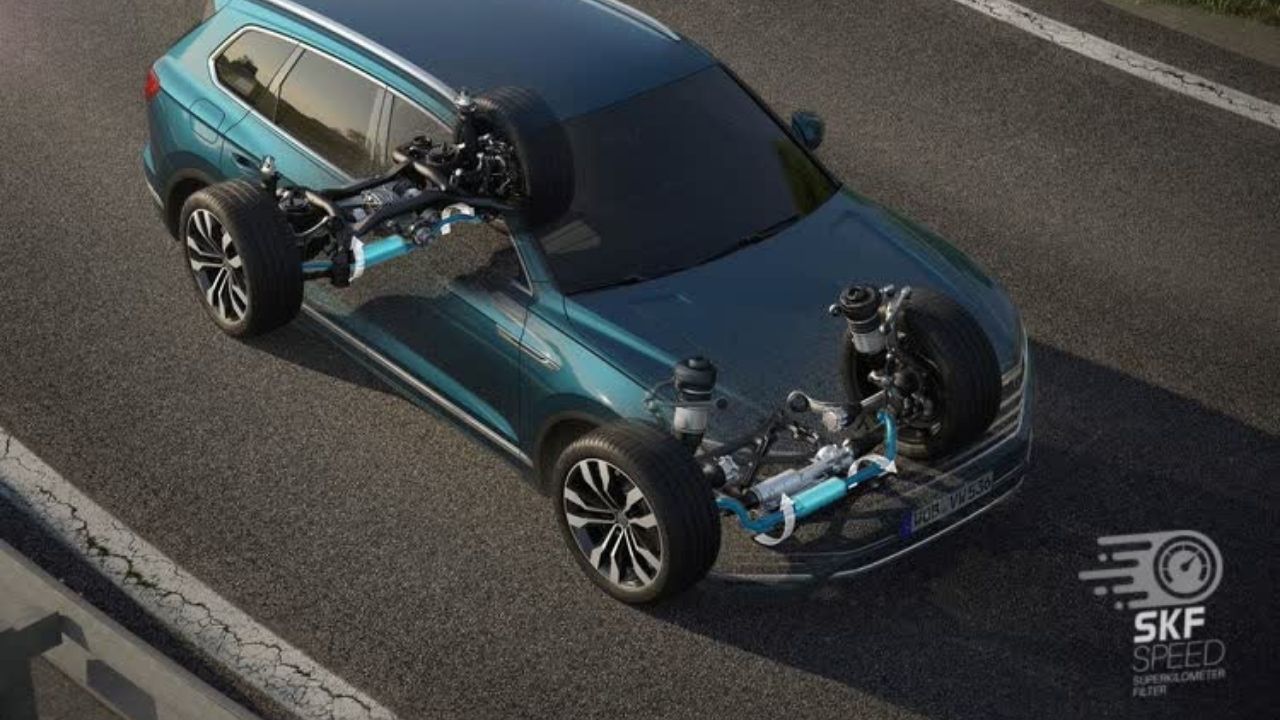 The airlift suspension price depends on various factors, including its type and the characteristics of your vehicle.
Nowadays, it's quite common to encounter people who want to buy an air suspension kit separately and install it on their cars. Depending on the specific situations, the prices may vary significantly. Therefore, it's important to discuss the differences between air suspension systems before digging into the prices.
Rubber bellows air suspension
Rubber bellows is a suspension type that utilizes reinforced rubber to pump air in and out. It has several chambers and its durability is certainly impressive.
Rubber bellows air suspension can easily handle heavier pressure and that's why it's so commonly used with trucks, SUVs, and other heavier vehicles. So, if you own a hefty truck, then this type will be suitable for your taste.
It goes without saying that rubber bellows air suspension is more expensive compared to other types. That's one of the reasons why Mercedes Airmatic cost is higher for SUVs.
Sleeve style air suspension
Compared to the rubber bellows, sleeve style air suspension is way smaller in size. Even though it's made with the same material (i.e. reinforced rubber), it can't handle heavy loads. We mainly encounter such air suspension in smaller vehicles.
The name comes from the shape of this suspension. The elongated form of air pumps certainly resembles the sleeve.
Coil spring air bags
It's a suspension system that can be fitted to the coil springs that are already installed in your car. If you decide to install this type of air suspension, you'll be able to improve the performance, balance, and stability of the car.
As you can see, air suspension price hugely depends on its type. If you get a heavy-duty kit with rubber bellows, you'll certainly have to pay more. Keep in mind that the complexity of your car will determine the price as well.
What's the average air suspension price?
Air suspension prices can range from $300 to $30,000. Once again, it depends on the type, brand, and specific characteristics of your vehicle.
If you don't go for a luxury model, you'll probably have to pay around $2,200-$4,000 including the parts and assembly. No one will accomplish such a difficult task free of charge.
The air suspension system consists of numerous parts that must be connected properly if you want it to function as it should. Otherwise, there's a chance of leakage, which can essentially ruin the whole system. That's why it's so important to understand how air suspension works and pay attention to its quality.
If you decide to pay air matic suspension cost, be ready to pay good money for the assembly as well. You don't want to risk damaging such an expensive system, do you?
Let's say you already have a Mercedes GLS SUV or S-Class, but you're not satisfied with the existing range of control. Should you get a completely new system to get better lowering options?
Certainly not! Instead, you could purchase a tool that's way cheaper than swapping the whole system for something else. You can buy a Mercedes lowering tool!
The advantages of the Mercedes lowering module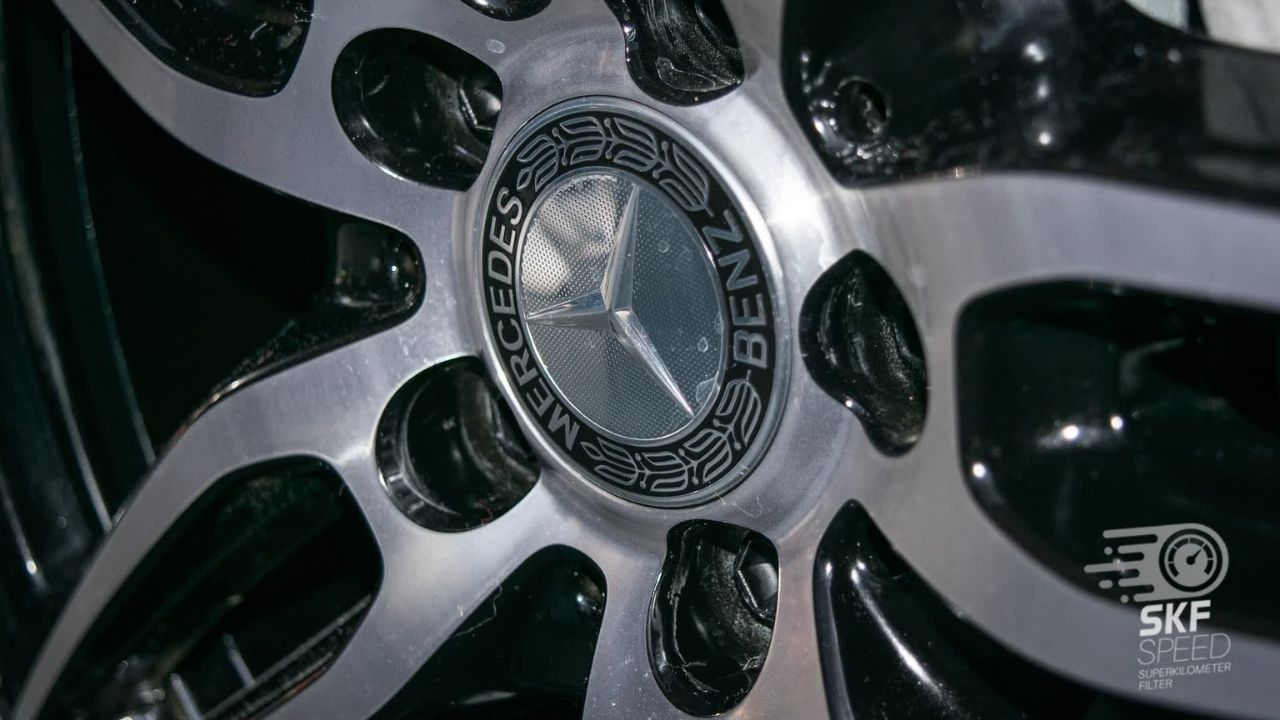 As mentioned, it's a better idea to get a specific tool than pay an air ride suspension price. It's a tiny device that can make your ride even more comfortable.
Even though Mercedes Airmatic enables you to lower the suspension, it doesn't offer enough range for many. That's why some people prefer to invest in something that will increase the possibilities of air suspension.
Let's see what are the main advantages of the Mercedes lowering module:
Increases the sporty capabilities of your car
You probably know that lower suspension means faster acceleration and better response when driving fast. With the help of the Mercedes lowering module, you can easily reduce the suspension to your liking. You can choose between three modes: Low, Factory, and Custom, and choose the level that suits your needs perfectly.
Reduces the roll-over risk
Cars that have lower suspension are less likely to roll over during high-speed driving. Therefore, if your Airmatic is too high, you can easily reduce the suspension and drive safely.
Offers easy and quick installation
We've already seen that the pneumatic suspension cost is higher due to the complexity of its installation. The Mercedes lowering module doesn't have those problems. You can plug it in the good ol' OBD or the universal OBD II system. As soon as you connect this tool, you'll be able to lower the suspension as much as you want.
Increased range and possibilities
Instead of paying an airlift suspension price, you can purchase the Mercedes lowering module that will increase your possibilities significantly. If your vehicle has limited capabilities in terms of acceleration, then you can simply lower the suspension and enjoy the higher speed with ease.
If you have already paid the Airmatic cost but you're willing to get additional control and flexibility, the Mercedes lowering module is certainly a reasonable solution. You can find the best lowering device for your car from the official website.
Conclusion
All in all, the air suspension price can vary significantly from one model to another. Even though you can install a new system for $2,200-$4,000, the costs can add up to substantial amounts. But you're paying for the quality, flexibility, and comfort. And we can all agree that those are the things that we have a hard time neglecting.
If you already own the Airmatic, then you can certainly purchase the Mercedes lowering module to improve the performance of your car. You'll find this device useful whether you like high-speed driving or not. After all, it makes your vehicle safer to drive. Good luck!