We all know how comfortable is to drive a Mercedes, especially if it works on airmatic suspension. If you own a car or plan to purchase, in both cases you should have some knowledge about vehicle parts. I know it sounds boring to explore how automobile works, the sequence, importance and longevity of each part, etc. Ignoring the fact that the process is dull, it is time-consuming as well. But don't be afraid. I've made a bunch of useful information, that shortly provides you all the needed information about all must-know topics.
You will learn all about airlift suspension, how it works, its advantages and disadvantages, longevity, average price, whether it is worth buying an air ride kit or not, and what you should take into consideration before purchasing the kit. Besides, I'll introduce the must-have tool for Mercedes pneumatic system – lowering tool. The device helps you to adjust the height of an automobile in seconds! Does it sound interesting? Let's start exploring!
All about airmatic suspension and air ride kit
Before reviewing air ride kits, let's overview some information about the pneumatic system itself. I guess you agree that purchasing a kit without knowing the purpose and any detail about the part is not reasonable. Hence, let's find out all the needed details about the system.
What is suspension?
In simple words, the suspension is the system that connects an automobile to its wheels. It includes tires, tire air, springs, shock absorbers, and linkages. An automobile might have differently designed suspensions for rear and front parts. Suspensions can be divided into three types, depending on the movement of a wheel while in a motion.
Dependent – In dependent suspension, wheels are held in parallel by a beam or live axles. When the angle of one wheel changes, it reflects on the opposite wheel and changes the same way. Hence in that type, parallel wheels are dependent on each other.
Independent – Here, compared to the previous type, change in a wheel doesn't effect to the opposite wheel.
Semi-dependent – It's like a combination of the two previous types. In this case, the wheels of an axle can move relative to one another, but the position of one wheel effects the position of the other wheel.
What distinguishes airmatic suspension from others?
You might have heard about Hydragas and Hydrolastic suspensions, besides airmatic system. In air ride suspension system air springs are located on the front and rare axles. The system works with the following sequence. Firstly, incoming air passes through the filter, where the dust is filtered. After this, the air passes into the compressor. Here, the air pressure increases up to about 250 MPa from the atmospheric pressure and is sustained in the accumulator tank. The accumulator tank opens when the air pressure increases above 250 MPa.
The air matic suspension system's main character, which distinguishes it from others is that it uses air and shock absorber as a working fluid. The airmatic suspension system isolates the vehicle's body from the vibration derived from the road inconsistency. Modern cars are equipped with factory electronically controlled air or hydraulic suspension systems, which allows you to change suspension level depending on your needs.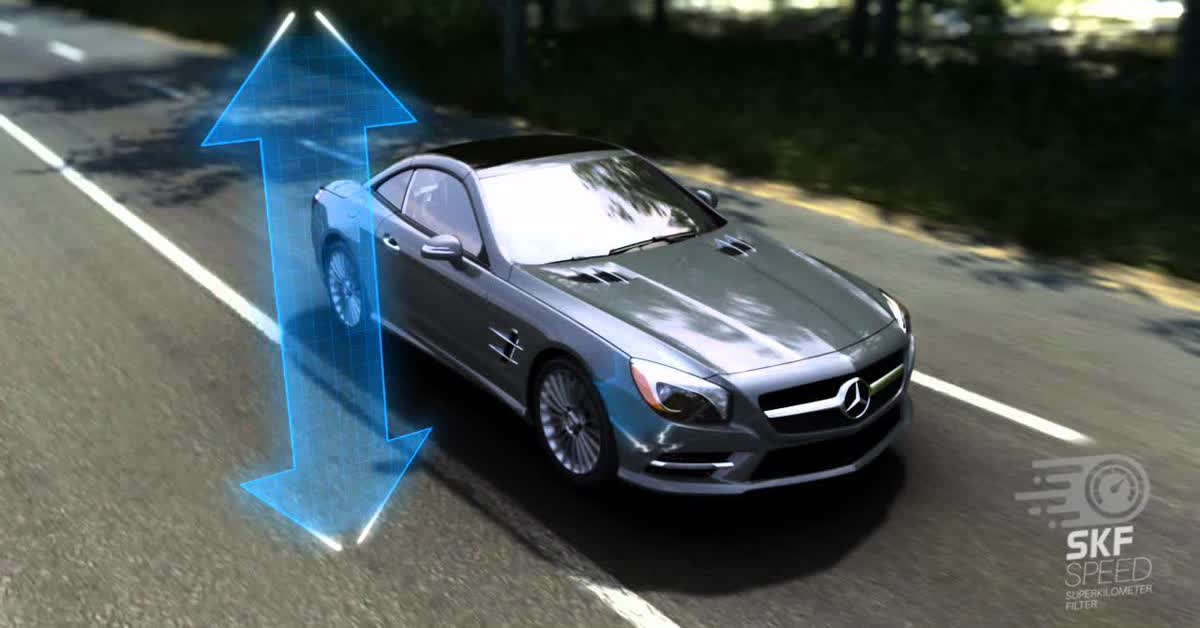 What you need to know before purchasing an air ride kit
I guess you already have some knowledge about suspension and airlift system. The first car that worked on a pneumatic suspension was released in 1957, Cadillac Eldorado Brougham. Since that time, many manufacturers started releasing automobiles with air suspension, due to the reliability and comfort. Mercedes has started releasing cars with airmatic suspensions since 2000s. The first model was W220 from S-class, which worked with the pneumatic suspension and Adaptive Damping System (ADS). The system adjusts the shock absorbers according to the road surface.
Since not every automobile works on the air suspension, many car-owners wish to update their suspensions, for feeling the same comfort while driving. If your car doesn't work on the pneumatic system, there are two options. Either you should buy a new airmatic automobile, or update the suspension system in your current one. Now you know why is the air ride kit in high demand.
You will find many different types of air ride kits on the market: Air Lift Spring Kit, Vixen Suspension Air Spring, Firestone 2582 Air Helper Spring Kit, Firestone Ride-Rite Kit, Autosaver Air Ride Suspension, and many others with different names. In a big variety, it's hard to choose which fits you the best. For that reason, I want to share with you some tips, that help you to make a good decision.
So, while viewing air ride kits, take into consideration the load capacity and maximum pressure. Ensure that the suspension can support the weight of your car. You will find kits with load capacity up to 2000, 3000, or 5000 pounds. Be aware that the higher load capacity means more flexibility. And another important detail, which you should take into account is a warranty. Usually, air ride kits have a 1, or 2-year warranty.
Now, since you know what is suspension, why is the air ride suspension outstanding and how to choose air ride kits wisely, let's get acquainted with the must-have tool for any Mercedes car-owner.
Air ride kit and the lowering tool
After covering all the needed details about the pneumatic suspension system, its types, what makes the air lift system outstanding, how it works, and what to need to know about the air ride kit, let's explore the Mercedes lowering device. I'd say that it's a must-have tool for any Mercedes car-owner. On the one hand, you might think that I exaggerate it, but let me describe it in detail.
The tool is designed specifically for Mercedes car models with the pneumatic suspension system. It works via OBD II diagnostic port and doesn't need cutting or soldering of wires while installation. You should simply plug in the module at diagnosis and choose desired mode by using the steering wheel or the combination of additional buttons. It takes only 10 seconds to switch from mode to mode. That's it! It's so simple, isn't it?
The module has 3 different modes:
Factory – By choosing the mode, car level goes back to factory settings;
Low – The Low option gives you the possibility to lower your car with -32mm in the front and rear parts.
Custom – By selecting this feature you can select preferable height upon your wish for the front and rear parts separately (Min -70mm; Max +40mm;)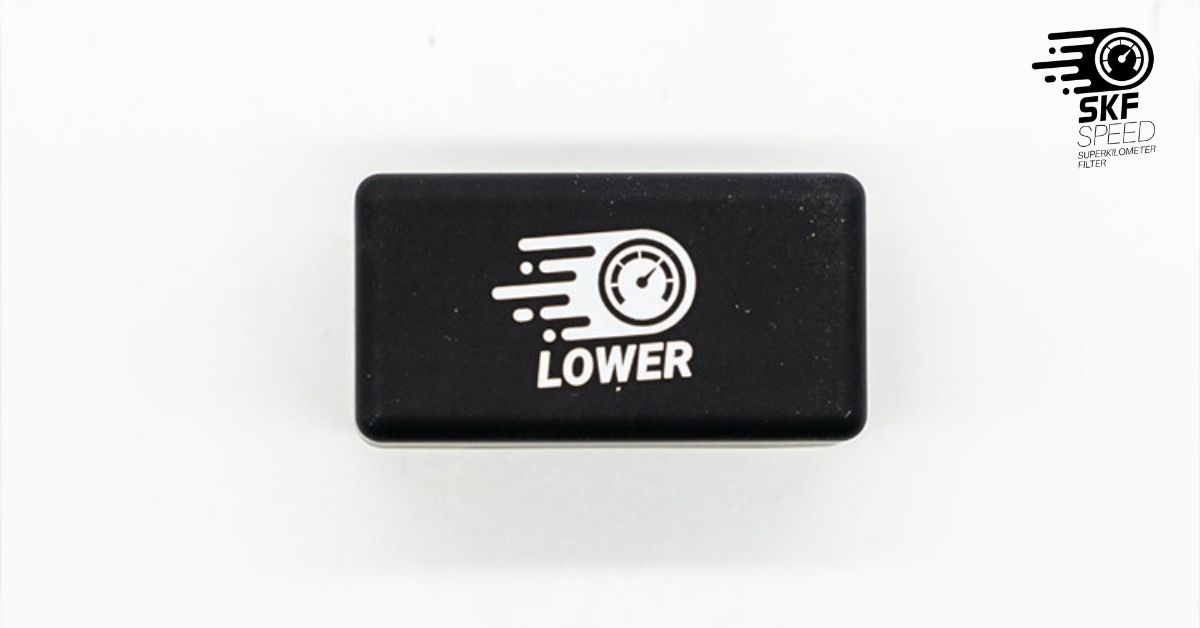 Reasons to use the lowering module
As you already know how simple is to use the module, let me describe the reasons, why you should use it. By using our tool, you change the look of your car and even more, you get faster acceleration and quicker stops; less rollover risk; better aerodynamics, etc. It's very hard to list all the benefits of the tool, but let me describe some of them below.
Lowering and increasing car level in one tool – You can use the tool not just for lowering, but also for increasing the height of an automobile with the airmatic suspension. If you love spending vacations or holidays outside the city, in mountainous areas, and don't have an SUV, the tool helps you to solve the issue! You can increase the car level by using the tool in seconds. So, you save money for renting an SUV car and enjoy a vacation with your "best buddy".
Changing the look – The most noticeable change after using the tool is the look. Everyone agrees that lowered suspension cars are more attractive and attention-grabber; It's very simple to change your car look by using the tool. If you like sport car models, but still don't want to change your "best buddy", you must try the tool.
Improved responsiveness – In a lowered suspension car it is much easier to feel how the vehicle acts on a different surface of roads. Being closer to the ground increases responsiveness;
Better aerodynamics –It's a well-known fact that there's less air movement underneath the vehicle when the suspension is lowered. It creates a better outcome for wind drag on a car.
Faster acceleration and quicker stops – There are stiffer springs in lowered air matic suspension vehicle, which means less weight transfer, hence when you hit the gas or brake, you get a faster response;
Higher safety, less rollover risk – It's well-known that lowered suspension decreases the center of gravity and we get less rollover risk while cornering.
The list of benefits is much longer, but I've mentioned only several of them. I'm sure you will fund much more after testing it on your car.
Conclusion
Nonetheless, all the above-mentioned information might seem overwhelming, we've managed to cover all the needed information. Hence, after reading the blog, you don't have to waste additional time in research. All in all, we've understood what is the suspension, how the airlift suspension works, what we should take into consideration before purchasing an air ride kit. Now you can decide which is the best air ride kit for your Mercedes. And last but not least, we've explored how to use the Mercedes lowering tool and what benefits we get from it. I'm sure you can't wait to test it in on your car and find further advantages of it.