Do you want to learn more about your car? Did you know that you can change suspension level using the Mercedes airmatic lowering module? What distinguishes its airmatic system from others? I am sure it will be interesting for you to get information about the part which ensures your comfortable ride.
Mercedes airmatic lowering tool
Before going into details of the Mercedes air suspension system, its' specifications, developments, etc. let me introduce you to the lowering tool. I'm sure you will find it very useful. The plug and play module allows you to change suspension height to preferable level and make your ride more comfortable. 
The Mercedes airmatic suspension tool is specifically for the airmatic system. It's simple to use for any car owner, no experience or knowledge of vehicles required. Plug and play module doesn't require cutting or soldering any wires. For using the feature, you should simply plug in the module and forget about boring installation process, visiting service centers, electricians, etc. Shortly, it avoids you a lot of problems related to wasting additional time and cost. Compared to a typical steel-spring suspension, Mercedes airmatic interacts with the Adaptive Damping System (ADS) and Dynamic Select drive modes. The tool works via OBD2 diagnostic port. 
Changing the car level has a lot of benefits. The most visible benefit is changing the look of your vehicle. In lowered suspension center of gravity lowers, which decreases rollover risk. A lowered center of gravity decreases the weight of the shift, by which we get reduced lean of a vehicle. Besides, you will notice that it takes less response time when you hit the gas or brake.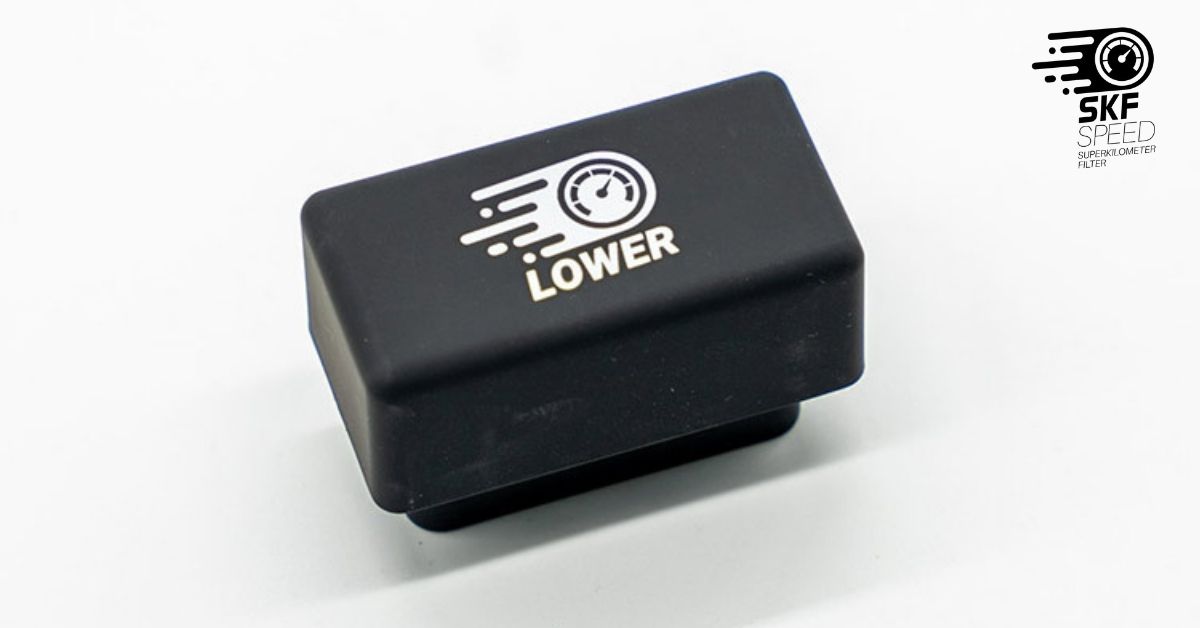 Three modes of Mercedes airmatic lowering tool
The other thing which makes the module unique is that it has three different modes. You will need just seconds, to change from mode to mode. You can lower suspension on preferable level, from the following three different modes: Factory, Low, Custom.
Factory – By choosing the mode, car level goes back to factory settings;
Low – The Low mode gives you the possibility to lower your car with -32mm in front and rear part.
Custom – By selecting this mode you can select preferable height upon your wish for the front and rear parts separately (Min -70mm; Max +40mm;)
Since you already got to know the tool, let me explain how to use it. Simply plug in the module at diagnosis of your Mercedes Benz and that's it! Now you can choose desired mode by using the steering wheel or the combination of additional buttons. It takes just seconds to switch from mode to mode. Please note, you should close all doors and start the engine, once the adjustment is finished.
Mercedes air suspension specifications
Have you ever wondered what is the responsible part which determines your comfortable ride? Is it tire wheels? Shock absorbers? Type of your car or suspension system? You will find the answer and a detailed explanation below.
To answer the question, we should review information about the suspension system and its' development. Let's explore whether it's really important part ensuring the ride comfort or not.
The Suspension is a system of springs, tires, shock absorbers, tire air, and linkages that combines a vehicle to its wheels. It is the main part of the car which determines the comfort of your ride. It protects any cargo and vehicle itself from damage and wear. The earliest form of suspension was used for carriages and since then continued development over the years and centuries. As a result of the long development, we have got three different systems: Hydro-gas; Hydrolastic; and an Airmatic. Each of them has its' own specification and differs from each other.
Hydrolastic Suspension – The main characteristic is that the liquid under high-pressure functions as a damping medium. Shifting rubber works as a spring. The liquid's movement is determined by two valves, which are located at right angles to one another. The upper valve is opened upon liquids' pressure increase. And the lower valve opening the same way, allows the liquid to flow downwards.
Hydrogas Suspension – It has two main parts: a damper unit and an internal spring, located at every and each wheel. The feature was created for amending the previous hydrolastic system.
Airmatic Suspension – The system works with the following sequence. Firstly, incoming air passes through the filter, where the dust is filtered. After this, the air passes into the compressor. Here, the air pressure increases up to about 250 MPa from the atmospheric pressure and is sustained in the accumulator tank. The accumulator tank opens when the air pressure increases above 250 MPa.
To sum up, the main character of airmatic suspension is that it uses air and shock absorbers as a working fluid. Air springs are located on the front and rare axles, which automatically adjusts to the driving conditions, speed and load. With Mercedes air suspension you get comfortable ride on both good and bad roads. I guess you already know the answer to the question. The main part of a car that determines a comfortable ride is the suspension! For that reason, the Mercedes airmatic suspension tool is irreplaceable for any car owner. It helps you to change a vehicle level and enjoy a comfortable ride on different heights.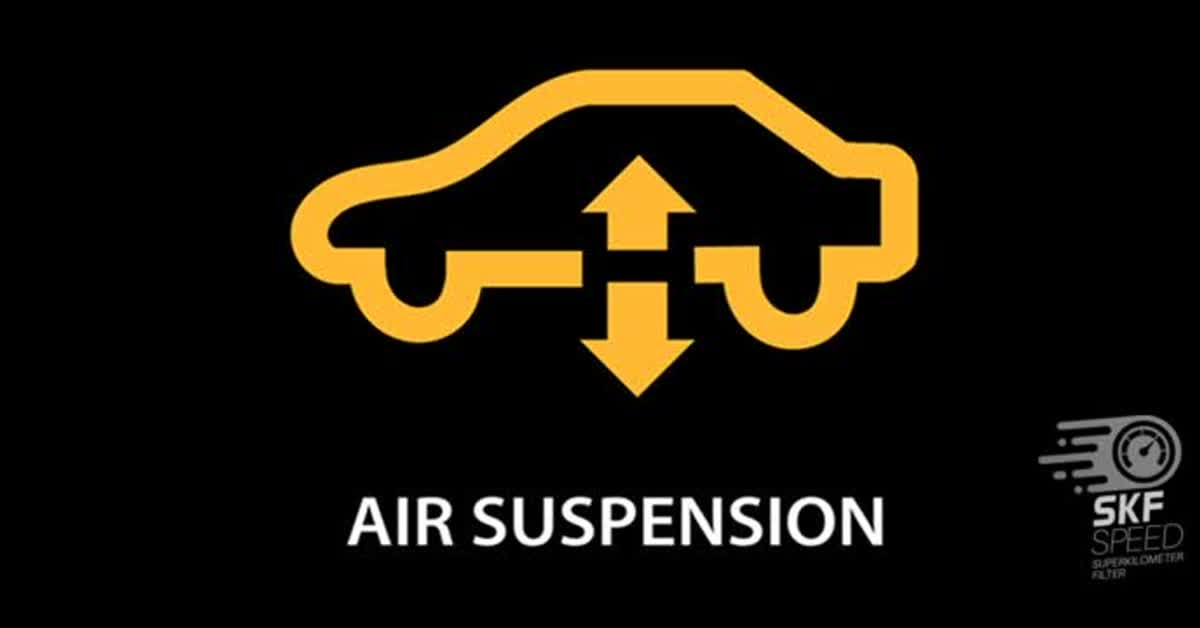 Mercedes airmatic suspension lowering module benefits
Since you already have some information about the suspension and its' lowering tool, maybe you want to get more details before making the order. Sometimes it's hard to decide whether it's worth buying or not. I assume you have asked yourself "do I really need it?". I'm sure that proper information can help you to make up your mind.
As you have already reviewed above, the Mercedes airmatic, tool has many unique characteristics. The list of benefits is quite long, but let's talk only about the main part:
Changing the look – Everyone agrees that lowered suspension cars are more attractive and attention-grabber;
Faster acceleration and quicker stops – There are stiffer springs in lowered suspension vehicle, which means less weight transfer, hence when you hit the gas or brake, you get a faster response;
Less rollover risk – It's a well-known fact that lowered suspension decreases the center of gravity and we get less rollover risk while cornering.
Useful for a person with disability – Lowered car makes it much comfortable to enter and exit;
Improved responsiveness – In a lowered suspension car it's much easier to feel how the vehicle acts on a different surface of roads. Being closer to the ground increases responsiveness;
Lowering and increasing car level in one tool – You can use the tool not just for lowering, but also for increasing the height of your car. If you love spending vacations or holidays outside the city, in mountainous areas, and don't have SUV, the tool helps you! You can increase the suspension level by using the tool in seconds.
Less lean in corners – A lower center of gravity decreases the weight of the shift, which determines reduced lean of a vehicle;
Space issue – If you have a roof rack on the car and garage with a low ceiling, you certainly need the tool;
Besides all the above mentioned, lowering height will also help the car to hook and put the power down. I'm sure you will find much more benefits after testing it on your car. And last but not least unique character, it works almost for any Mercedes model with airmatic suspension. You can use the module for C, S, CLS, and E class, through to ML, AMG and GL-class models. In order to check if your car has an airmatic suspension, you should look for a button with a car icon and an upwards arrow. A message appears on display showing those details, in case your car is upgraded.
Conclusion
Now, since we've reviewed the Airmatic air suspension specifications, its' development, differences, benefits of lowering the car, and details of the tool, I guess you are ready to test it. Purchase the module, change the look of your car and enjoy comfortable rides!